"Offroad Adventure Albania"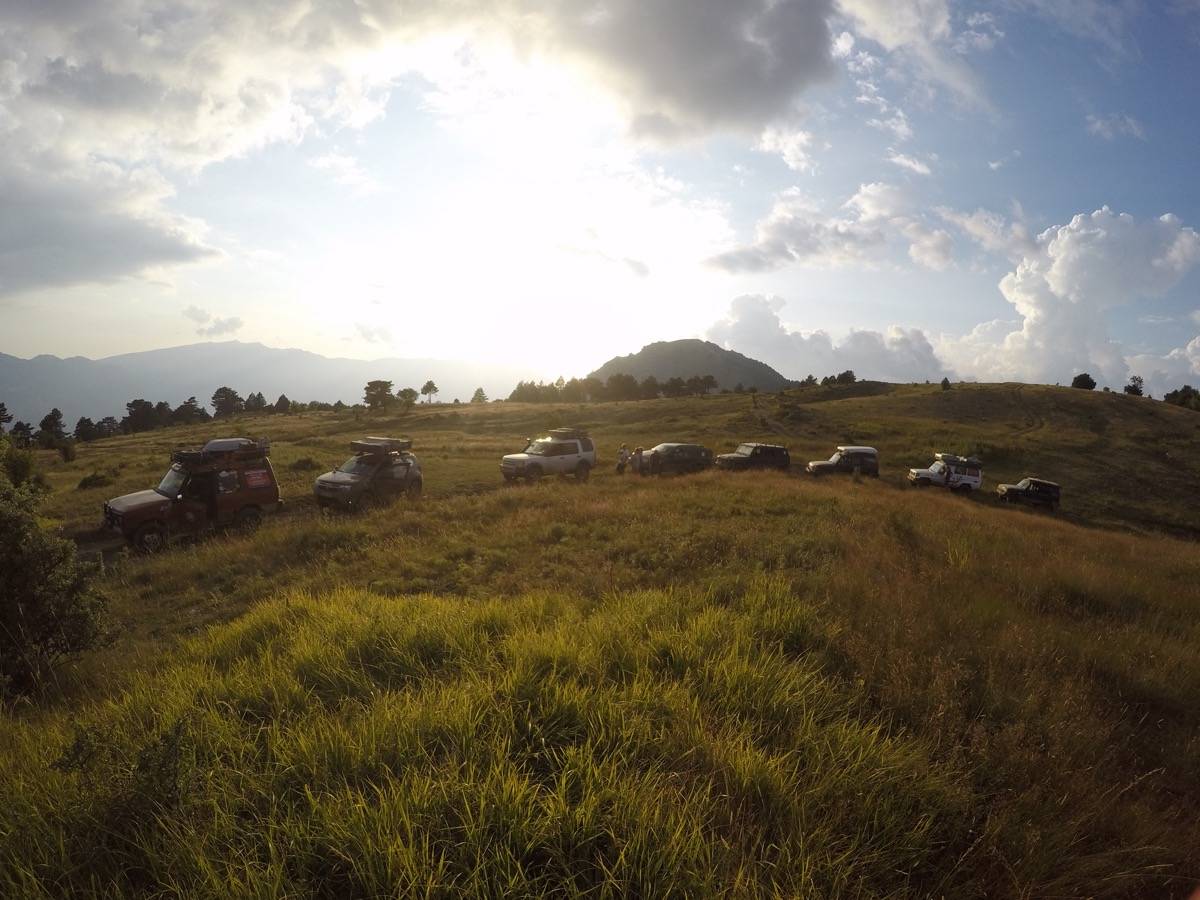 We will take you on an off-road trip to a largely unknown country of wild beauty, which will reward us with fascinatingly diverse contrasts on this fantastic off-road tour. We dive into the harsh world of the Albanian Alps, unknown to us, where the Kanun, the common law, still regulates the coexistence of people and learn about unwritten laws and ancient customs.
Tour description:
Albania – wild and rugged – original and cultural.
Our off-road trip begins at the excellently managed campsite "Lake Skhodra Resort" in northern Albania near the border with Montenegro and takes us with our 4 × 4 vehicles over rough slopes into the legendary valley of Teth. We relax on a ferry ride across the world-famous Koman reservoir. Alfred, our Albanian guide, leads us on endless off-road slopes along the Greek border, via Peschkopi and Voskopoje, ever further south. We visit the legendary "Blue Eye", spend the night in the wild Ousum Canyon and climb Mount Tomorr, the most sacred of all pilgrimage sites, with our off-road vehicle, at an altitude of over 2200 meters.
Mehr erfahren...
We visit the beautiful old town of Berat, which is a UNESCO World Heritage Site. The old part of town towers majestically over the new town and gives us a wonderful view of the surroundings below. There we also learn why Berat is called the city of a thousand windows. A bath in the thermal springs of Benja is just one of our many other stages on this wonderfully diverse off-road trip through the land of the Skipetaren. Our trip ends in the south of Albania. With a little luck we can already see Corfu …
During this moderately difficult off-road trip, we usually spend the night in idyllic, wild camp sites in the middle of nature. Together we enjoy the evenings in good company by the warming campfire and count the endless stars in the night sky above us. As it can get colder at night at higher altitudes, warm clothing and good personal camping equipment should be available. During the tour we spend two nights in typical hotels with dinner in the restaurant and enjoy traditional Albanian cuisine.
On this trip we mostly drive on hard, stony Albanian gravel roads through Albania's fascinating mountains and experience the grandiose panoramas of the Albanian Alps, the Lura National Park and the foothills of the Greek Pindos Mountains. Occasionally we master more demanding passages together. On this tour we reach the highest navigable point in Albania at an altitude of over 2400 meters. All routes are with all-wheel drive and min. Easy to drive on with 20 centimeters of ground clearance. That makes this tour equally interesting for off-road beginners, overlanders and 4 × 4 travelers interested in culture.
Weniger lesen...
"Offroad Adventure Albania"