Off-road trips in Albania – wild and rugged – original and cultural.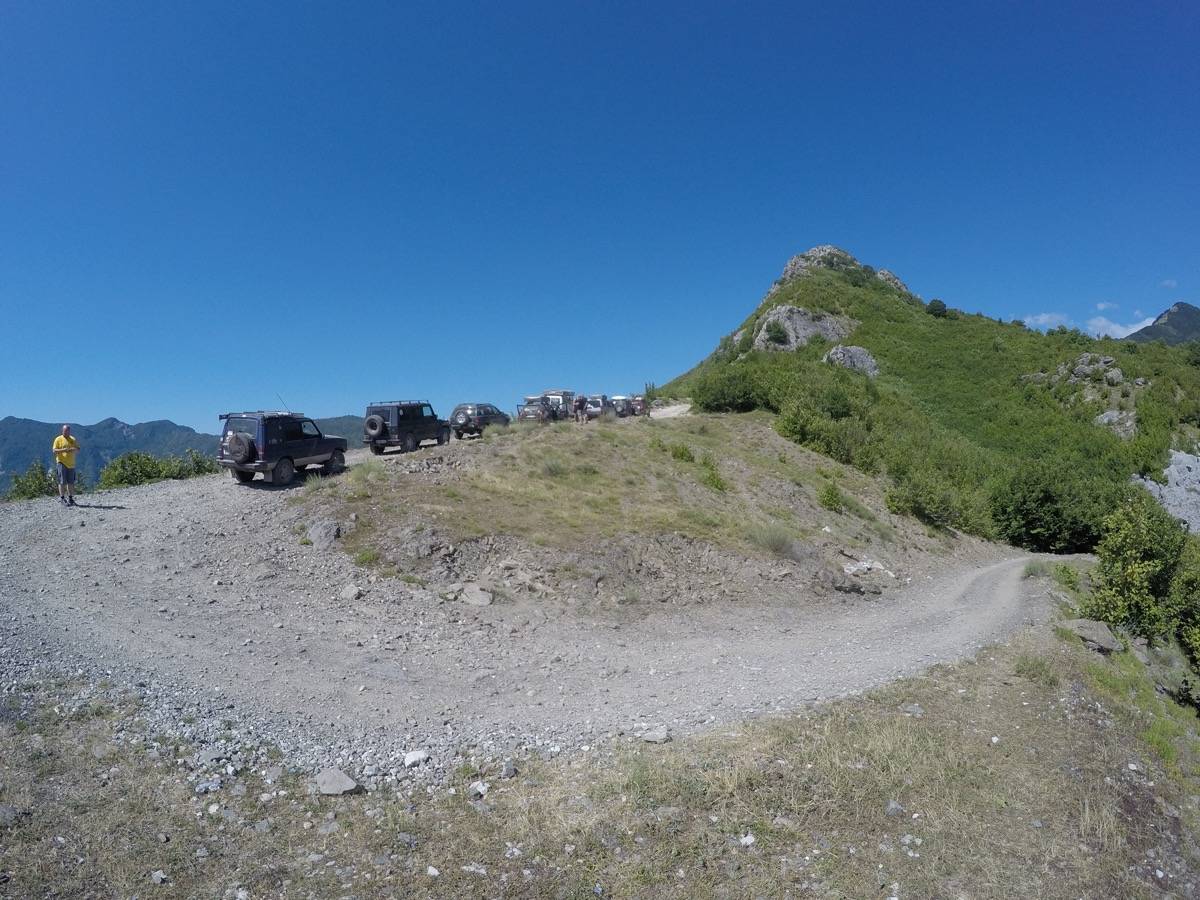 The Balkan Peninsula is the last oasis for unrestricted 4×4 off-road travel in Europe. The wild and beautiful mountainous landscape is home to some of the most scenic and dynamic off-road tracks, many of which were once only known to smugglers and local shepherds. They reach heights of more than 2500 m, descend into the deepest gorges, cross mighty rivers and traverse muddy labyrinths of primeval forests in a way that represents a true adventure that one would normally have to seek in the most remote corners of the world. Albania is the most rugged and wildest of the Balkan countries and this tour will take you to Albania's most precious natural gems.
Tour description:
Offroad Adventure Albania
The tour starts from the resort of Shkodra near Koplik in the north, towards our first destination, Theth National Park. After visiting the magnificent Theth Valley surrounded by some of Albania's highest mountains (where we will spend the first night), we drive a strenuous but beautiful 50km rocky road south to complete the clockwise round trip of Albania to continue.
Our next big attraction is Lura National Park in north-eastern Albania, known for its magnificent mountain lakes. After driving through Lura we continue towards Peshkopi and then on to Shabenik-Jablanice National Park, perhaps the most beautiful in the eastern part of the country, with some the highest glacial lakes in Albania. This is a point where we will begin a very impressive zigzag ride through the central part of the country.
The second part, through the mountains of southern Albania, will be no less impressive, taking the definition of wilderness and off-road challenges to a whole new level. Southern Albania also offers many notable highlights, such as the Tomorrica and several other river bed trails, the old town of Voskopoje or the thermal springs of Benja. The tour ends after 10 days of camping/hotel on a magnificent beach of the Ionian Sea. Those who arrived via Durres Port will need around 2 hours of good coastal roads to return to the ferry on the final day, while others can enjoy a longer stay by the sea if they have more free time after the tour.
In these 10 days we will ride through landscapes of breathtaking beauty, on sometimes challenging trails that stretch across vast uninhabited areas. We will cross several rivers on our way, drive through sandy riverbanks as well as conquer some very rocky mountain trails. We will navigate muddy trails deep in the ancient forests of the southern Balkans. Throughout the tour we camp in remote wilderness areas, far from any civilization, free from restrictions and rangers. The dynamic, ever-changing landscapes make this tour a true off-road adventure guaranteed to be an overlander's dream come true!
During the tour we will sleep in beautiful natural campsites in total wilderness, often near rivers, streams or lakes. Our average arrival time at the campsite is around 17:00 and morning departure time will be around 9:00. Although these are wild and remote areas, the risk of wildlife is only theoretical, so you can camp with peace of mind and not need additional shelter. However, it is advisable to bring warm clothing and warm quality sleeping bags as temperatures in the high mountains can drop into the single digits at night even in summer (we will often be camping above 1000m). To make camping more convenient, you should have folding tables and chairs, as well as food cooking equipment, portable refrigerator (12V), etc. Twice during the tour we will sleep in discreet, remote hotels. We will stop every 2-4 days of the tour to resupply food and fuel (whenever our route passes a major city). Participants usually prepare their own food during the tour, but occasionally there will be the opportunity to eat at restaurants.
Begleitet uns auf eines der letzten echten Offrroad Abenteuer in Europa!
"Offroad Adventure Albania"
* Tours only take place if the corona regulations in force at the time of the tour permit!