"Sand, Marshes & Winches"
Boarding house / hotel tour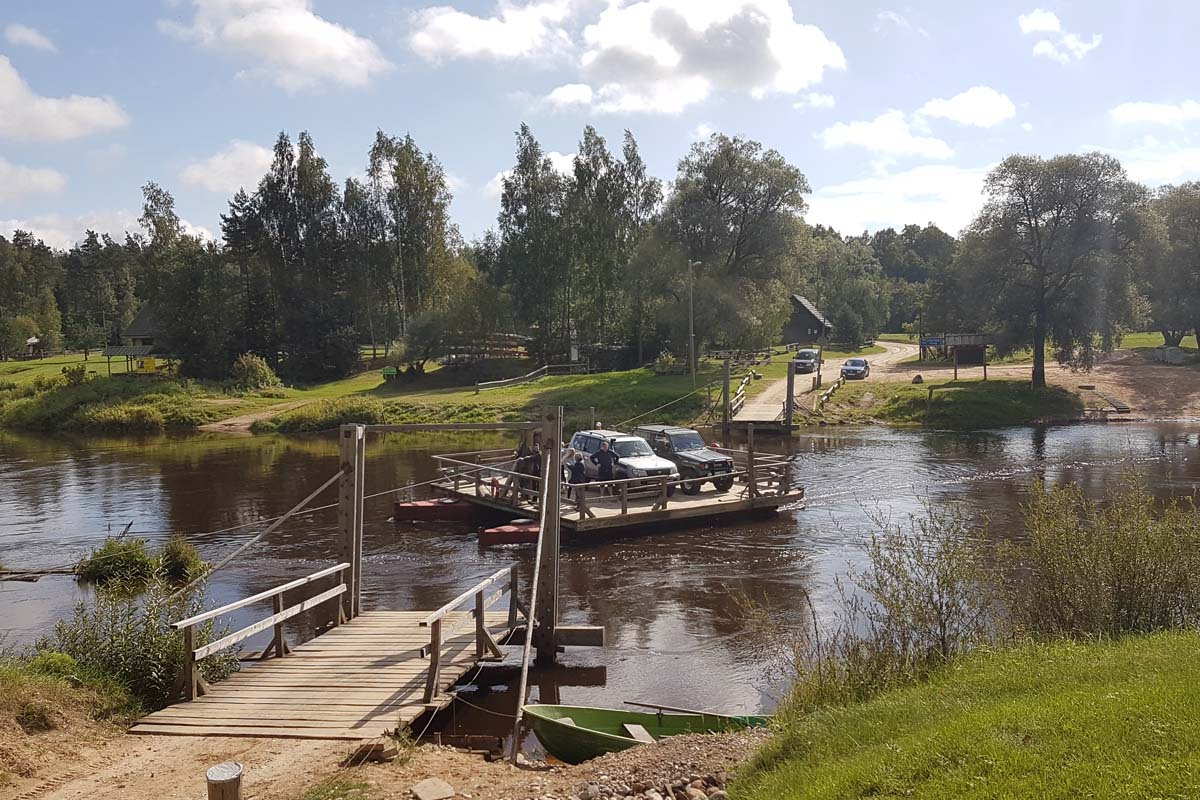 Latvia – sand, swamps and winches. This is the motto of our most off-road tour. We take turns moving our off-road vehicles through deep muddy passages and over fast, sandy slopes. A real off-road adventure where teamwork is in the foreground awaits you in Latvia's endless forests and swamps.
Tour description:
The experience for real off-road fans!
Latvia is a nature lover's paradise and can be easily reached by ferry from Travemünde. Those arriving from Central Germany only have to cover about 400 kilometers of driving. A good alternative is to travel by land via Poland and Lithuania.
Dense forests cover almost half of the country, which is slightly smaller than Bavaria and only has 2.2 million inhabitants. Large areas of Latvia are not populated, while around a third of the population lives in the capital Riga. More than 2000 lakes and numerous moors can be found in "Latvija", as the Latvians say.
Mehr erfahren...
In terms of driving technology, an expansively wooded terrain awaits us, which is characterized by soft, sandy soils. Rapidly mobile, sandy slopes alternate with challenging passages in swampy, muddy areas and exciting river fords. Without teamwork, getting through here is sometimes no longer possible. Good mud-terrain tires, better still tires of the tread type "Simex" in at least 32 inches and a cable winch, as well as increased (and sealed!) Air intake, are in places indispensable on this 4 × 4 off-road tour through the impenetrable swamps of Latvia. As a team and with the help of various recovery equipment and methods, we conquer difficult passages together. Mud enthusiasts are guaranteed to get their money's worth on this trip. This will make this trip an unforgettable experience for all participants.
In addition to off-roading, we don't want to miss getting to know this country a little: On our off-road adventure tour we visit interesting sights, such as an old Russian bunker, historical buildings or the old town of Riga with the Central Market and immerse ourselves in a mix of originally Russian-looking, at the same time modern European way of life. Latvia also has a lot to offer in culinary terms: Latvian national cuisine is shaped by Northern Europe and influenced by its large neighbor Russia.
In order to be able to recover from the stresses of the day, we spend the night on this demanding off-road trip in comfortable guest houses typical of the country or small hotels, mostly in the middle of forests, far away from the noise and hectic pace of the larger cities and in the evening let us pamper ourselves with excellent Latvian cuisine we end the evening together around the campfire.
We at npl-overland.eu are looking forward to this fantastic experience in Latvia's forests with you, in which robust off-road, sandy slopes, muddy paths and teamwork are in the foreground.
Weniger lesen...
"Sand, Marshes & Winches"
* Special price for existing customers possible – please inquire!