4 × 4 off-road travel – off-road vehicle adventure for self-drivers
Our mission…
… is to carry out high-quality, professionally executed off-road trips that have been worked out down to the last detail. Our more than 20 years of experience as passionate overlanders make us your perfect companion when it comes to traveling off the beaten track. We have the largest network in the Balkans, most of the completely unknown routes, which can often not be found in any travel guide, and offer you the greatest possible off-road and nature experience…. Overlanding in its most beautiful form …
The golden days, in which unpaved roads lured people with off-road trips off the beaten track, are largely over. Infrastructures are improving, roads are becoming increasingly paved, more and more driving bans are being introduced and the undiscovered spots are disappearing. We at NPL-Overland.eu specialize in off-road experiences in the Balkan countries, Serbia, Montenegro, Croatia and Albania, but Latvia, Russia, France and Tunisia have also proven themselves to be great and exciting travel destinations in our portfolio in recent years. Come with us on the journey and experience the great off-road adventure!
Off-road travel and experience 4 × 4 adventures – overlanding at its best
Our credo
In all travel countries we work closely with our local partners. It is important to us that our local partners share in our success. Thanks to our growing network, we have insider knowledge in the respective travel destination and gain insights that are mostly hidden from the solo traveler. We and our tour groups are always welcome guests in the respective country and our participants often have the opportunity to immerse themselves in the respective culture.
We follow this credo and take you on an unforgettable adventure off the beaten track. Off-road travel as the perfect opportunity to discover the last unknown places, to experience new things and to escape everyday life with us. We always stay in the greatest possible harmony with nature and usually move our off-road vehicles on ancient, long-existing paths. We combine our Serbia and Montenegro tours with the tours of our Serbian partner Rustikatravel.com and run them together. All trips marked as "Scout Tour" are to be understood as such. Here we are sometimes exploring new sections of the route and assume a certain willingness to be flexible on the part of the participants.
Our off-road trips guarantee the perfect outdoor experience paired with a large proportion of cultural highlights. On our tours we visit cultural sites and breathtaking natural sights worth seeing again and again and spend the night mostly in wild, untouched camp sites which are away from all tourist conurbations. Our 4 × 4 off-road vehicle tours take us again and again up to breathtaking mountain passes, deep into enchanted primeval forests, over washed-out, rocky slopes, through picturesque valleys and villages worth seeing, before we end the evening together by the crackling campfire or join us in the hotel Let yourself be pampered with excellent, typical cuisine. We take you into a world beyond known paths, into primeval wild lands of breathtaking beauty.
"Travel ennobles the mind and clears up our prejudices."
Tour guide and management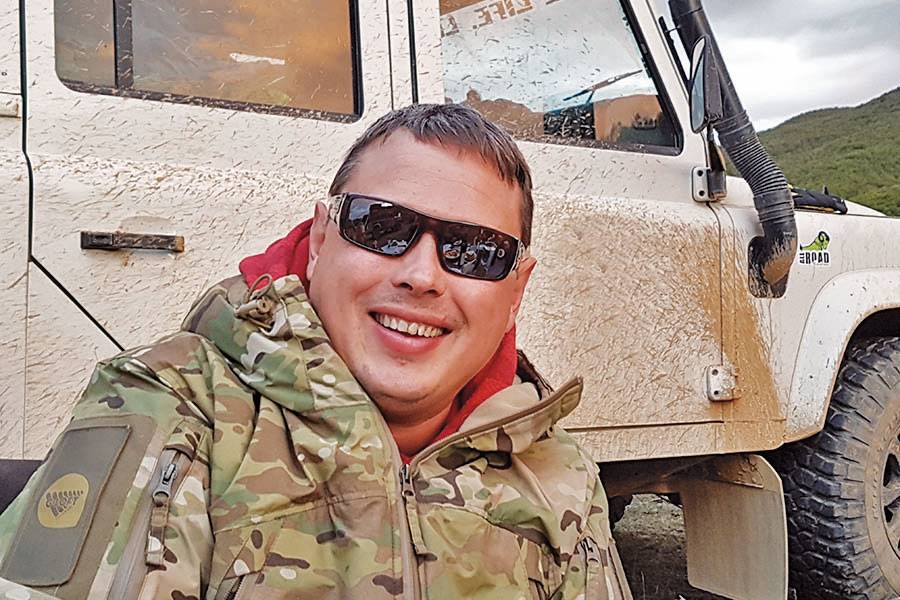 Vehicles: Defender 110Td5, Discovery 1 200Tdi, Discovery 1 300Tdi, VW Bulli T4 Syncro
Overlander since 2002 – preferably off the paved roads
Motto: "You come as a customer and leave as a friend!"
Tour guide, marketing & events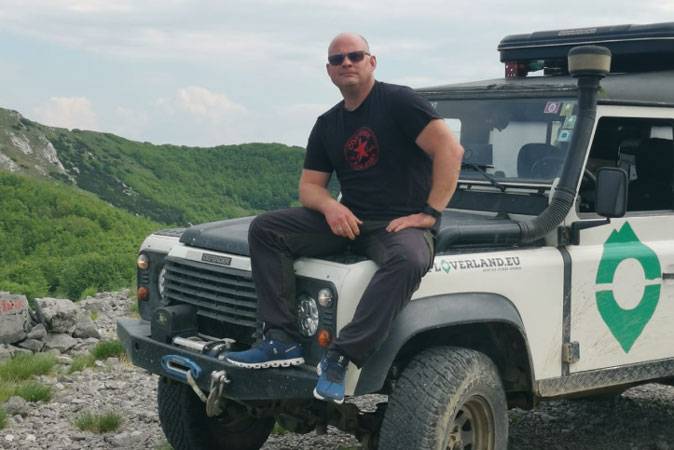 Analyst and chief scout at NPL-Overland.eu
Vehicle: Land Rover Discovery 3
Overlander since 1997. Favorite travel destination: Serbia – off-road of course!
Motto: A perfect feeling for the needs of the group are crucial for success!
Partner and Guide – Serbia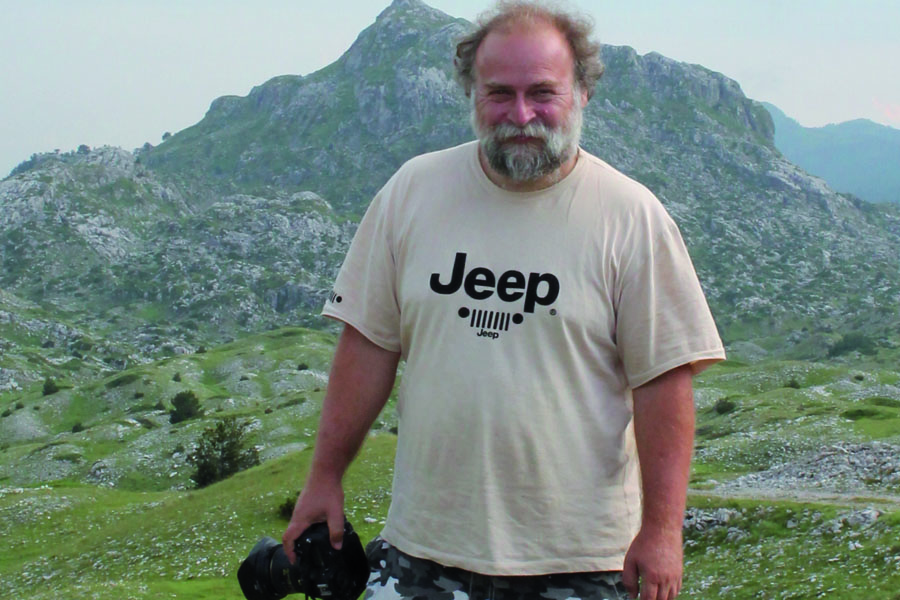 RustikaTravel.com and Serbiaoutdoor4x4.com .
Our exclusive partner in Serbia.
Serbia guide at NPL-Overland.eu and absolute Balkan expert. He is a tour guide in Serbia and supports us with his expertise.
Vehicle: Jeep Grand Cherokee
Motto: We don't travel to drive off-road – we drive off-road to get to the most extraordinary places. That is an important difference!
Guide – Albania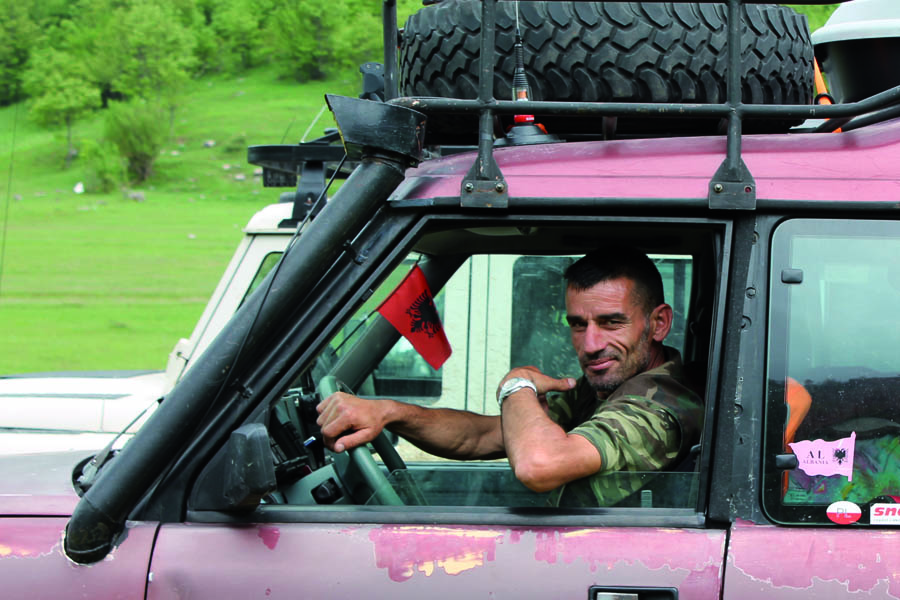 Albania and Greece guide at NPL-Overland.eu
Tour guide and vehicle mechanics
Vehicle: Land Rover Discovery 1 300 Tdi
Motto: no problem …. we fix it!
Guide – Latvia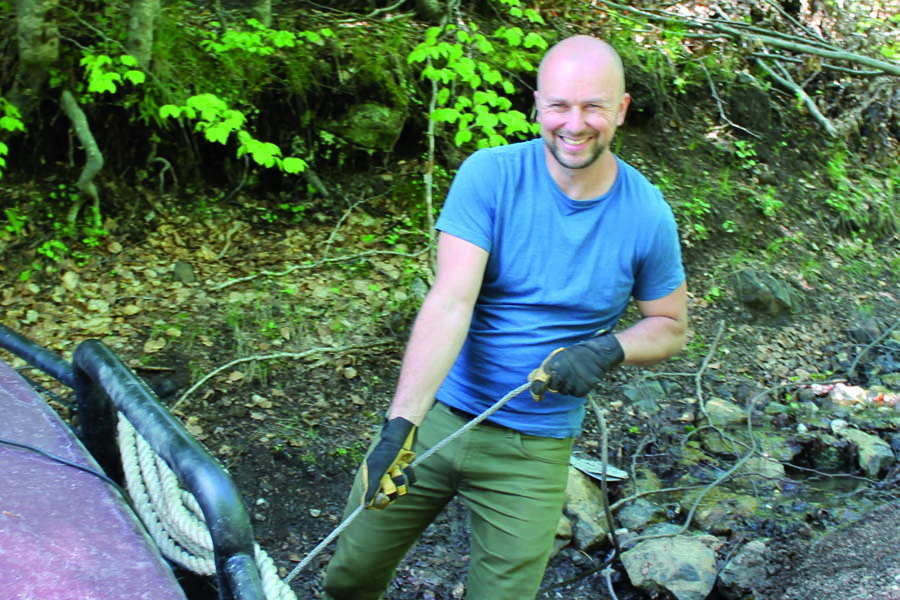 Latvia guide and certified offroad driving instructor at NPL-Overland.eu
Tour guide and training – on and off-road
Vehicle: Toyota Landcruiser HZJ
Motto: There is no such thing as impossible
Guide – Tunisia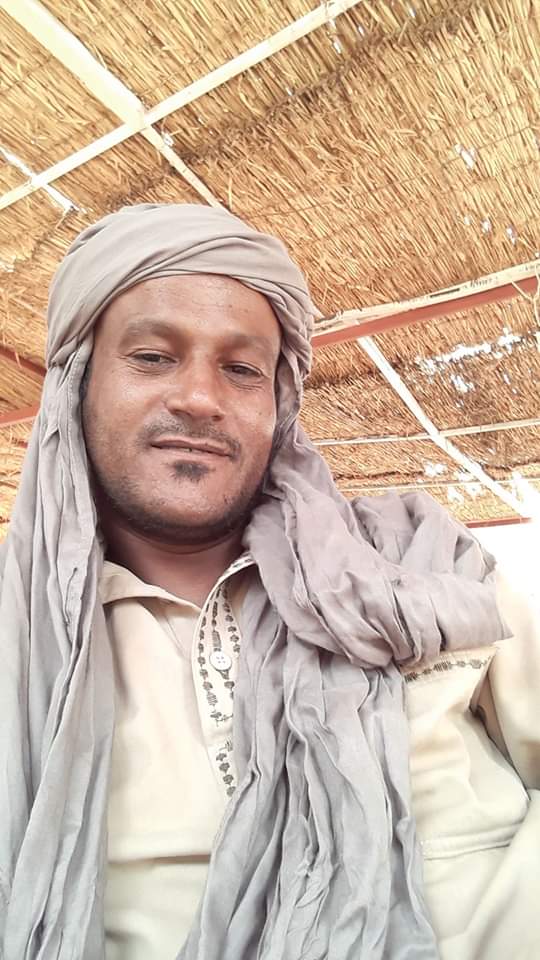 Tunisia guide, knows the Tunisian Sahara like the back of his hand
Motto: drink beer and sleep here

5 good reasons …
Why you should take part in a guided off-road tour with npl-overland.eu in the Balkans:
Thanks to a harmonious cooperation with our Serbian partner, we have the largest geographical database with the most interesting four-wheel drive routes – 150,000 km, collected through 40 years of adventure travel in the region, guarantee you the best in an uncompromising tour.
We guarantee you small groups and a relaxed, friendly atmosphere on the tours. We never forget that you are on vacation and not on a military exercise.
We always adapt the current tours to the mood and preferences of the group – thanks to our extensive knowledge of the area, we are always able to respond flexibly to the needs of the group.
The Balkans is the best opportunity to experience real wilderness and unlimited freedom of 4×4 trips (including wild camping), unrestricted by rules – without leaving Europe and traveling for days or weeks to your destination. Most of our tours are only approx. 1000 km away from Central Europe.
Geography is our passion, we discover beautiful, hidden places and no adrenaline stunts. That's why you have the opportunity to meet a lot of nice, like-minded people on our tours and make new friends – without the risk of a nervous guy hungry for "action" spoiling everything for the rest of the group.
Of course, we do not only offer travel destinations in the Balkans. We are continuously striving to make our offer even more attractive.
Latvia and Corsica have meanwhile found a permanent place in our tour calendar, which we will gradually expand with more exciting adventures. It remains exciting!
See you on tour – your team from npl-overland.eu